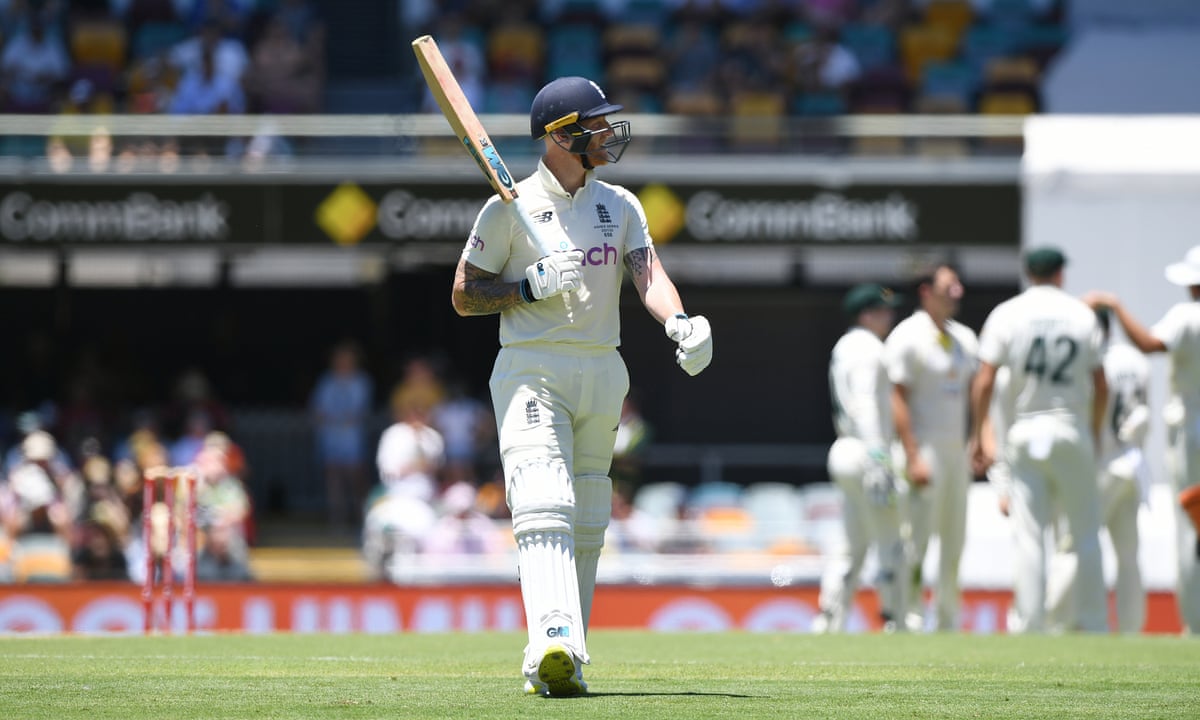 Day 2 – Session 1 - Australia – 61/1

• The Australians played a gamble sending Nathan Lyon up the batting order; hence Lyon didn't disappoint; he smacked the England Bowlers for consecutive fours and scored some runs. "Ultimately by a stunning delivery of Robinson, He Was dismissed with a thick edge back to the Keeper" "Lyon goes for ten runs in 20 Balls."
The Century Maker and the Highest Scorer from the Second test Labuschagne was back in the Crease. In his 11th ball, he faced Wood and got hit in the Ribcage; his reactions clearly showed that he was hurt "After one ball, Woods came up bowled a stunning outswinger and got the key player from the Australian Side" "Labuschagne goes for 1 of 13 balls" "What Line, Length and Pace from the Fast England Bowler Woods."
Steve Smith comes in and faces trouble playing the England Fast Bowler – Jimmy Anderson "He Tried to take charge on the bowlers, but the England fast Bowlers were too Efficient with their bowling skills"
Anderson comes back with his 13th over and gets Smith Back into the Pavilion" "Smith fails to read the Ball and edges it back to the Stumps" "Australia 110/3, he departs for 16 of 30 balls."
Day 2 – Session 2
• Harris continues with the New Batsman Travis head to score a couple of boundaries and gets to his half-century."Harris reaches 52 of 130 balls, what mature innings from the left-hander."
• On the Other Side, Butter continues his bad form with the Gloves. In the 50th over, leach bowls a wide half-tracker, Head gets off his Crease AND gets beaten with the delivery, but Buttler misses the chance to get him stumped. "The Balls go out of Buttler's hands; England just missed a key opportunity."
• Well! After some overs, Buttler was relieved as Robinson bowls a beautiful outswinger to Head and got an edge back to the England captain Joe Root. "England gets their 4th Wicket, Australia 171/4, trail by 14 runs."
• After Some Overs, England gets the Inform Batsman, Harris, for a HARD-MADE 76 of 188 balls. "Jimmy Anderson comes round the stumps and reverse swings the ball away from Harris to get A thick edge into the Safe hands of England captain, Joe Root" "Australia 5 Down."
• Alex Carrey and Cameron Green stables the Australian Innings by retaining Deliveries and not giving easy wickets to the bowlers. Australia Chased down the Trail, now gets the lead."
Day 2 – Session 3
• Session 3 was all about England's. Leach comes in with his 3rd over and gets the Young Man Cameron Green. "Leach LBW Green to send him out of the ground."
• Alex Carrey ALSO Joins Cameron Green into the Pavilion in no time. "Ben Stokes comes in, pitches the ball wide of Alex Carrey and gets an Edge" "Carrey goes for 19 of 42 balls" "Australia 219/8, Lead by 36 Runs."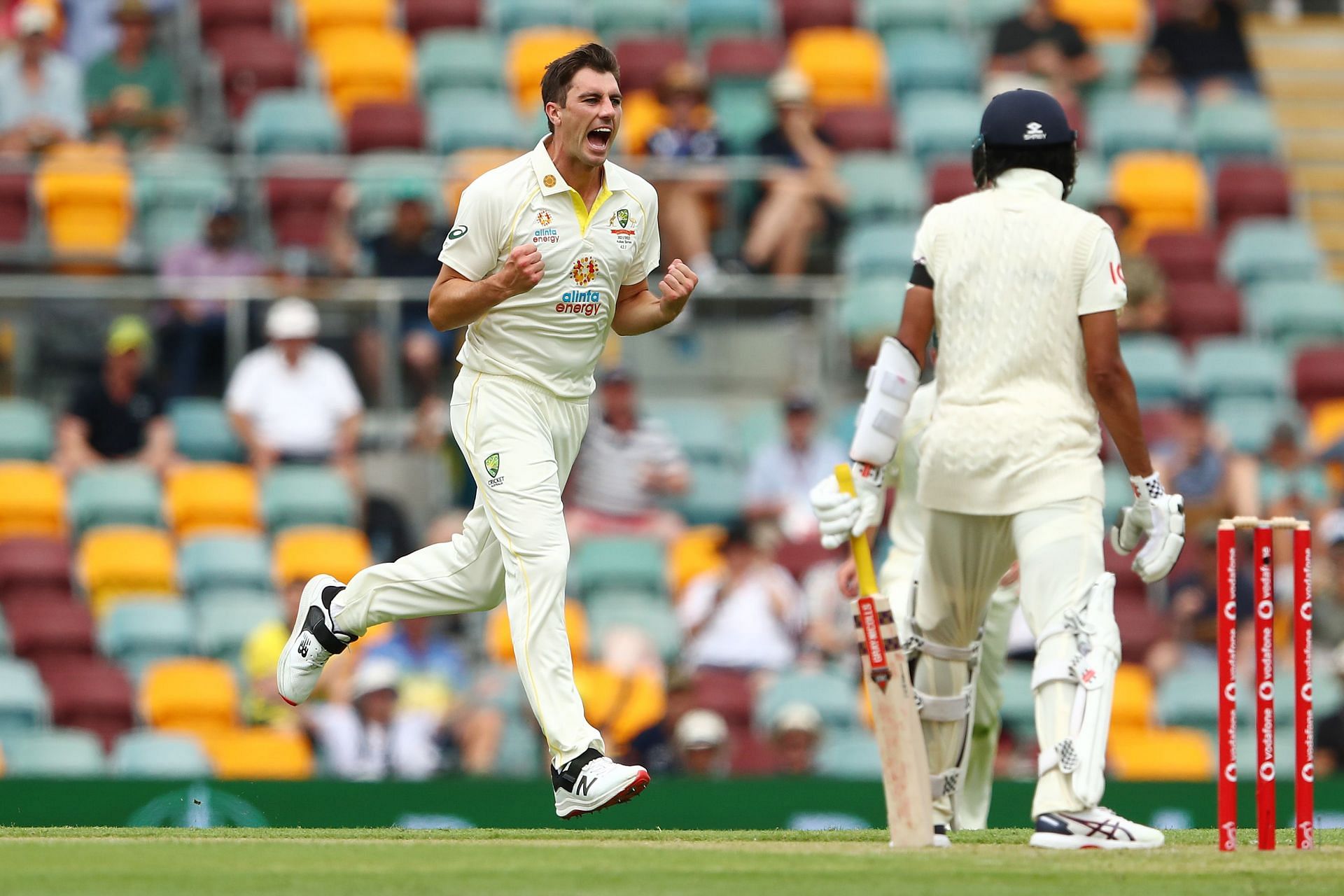 • After the 8th wicket, Pat Cummins takes charge of the bowlers; he shockingly smacked the fast England bowlers for successive boundaries. "In the 18th over of Wood, Cummins unexpectedly hits a straight drive to woods and gets a boundary; Crowds starts to go Wild and cheer with top of their lungs for Cummins."
• Mitchell Starc, also on the other side, keeps the Scoreboard ticking; he pulls Ben Stokes in his 10th over and gets a boundary "Australia Down Orders starts to contribute" "Aussie leads by 64. Runs."
• At the Last, Anderson and Woods gets two wickets of Pat Cummins and Boland to bundle down the Australians with a score of 267.
England Comes to Chase Down the Lead and Set A Target For The Australians
• The England Two Openers Hameed and Crawley was back in the Crease. "Well, the openers didn't last much on the Crease; Mitchell starc bowled a seaming delivery, swinging it away from the right-hander and got rid of Jak Crawley in his 2nd Over.
• The English Batters were in huge trouble as the First wicket came early for the Aussie's. The situation turned out to be worse AS Dawid Malan got out. Starc successfully got his second consecutive wicket," England two down for seven on the Board."
• The England Captain Joe Root comes in, and Hameed misses one more chance to prove himself. "Hameed niks a thick edge in the Debutant Boland's over and goes for 7 of 30 balls" "Upset For The Englands."
• Leach Comes, and his face was telling that he was feeling the pressure of the Must Win Test Match. Leach soon was knocked over by Boland. "Leach Left the Ball to pass STRAIGHT to the keeper, but the ball Swung into Leach LATE and ripped his stumps off."
After the End Of Second Day – England were 22 for 4
" England Captain, Joe Root and The All-Rounder Ben Stokes INTO THE CREASE and would come to bat in the 3rd day of the Ashes 2021/22
Image Cr- Guardian, Sportskeeda