A Former India Cricket team captain, MS Dhoni, is celebrating his 40th birthday with his loving family members. The captain known for being the heartbeat for the Indian team is all smiling on his birthday. This piece of knowledge will give you all the inside details of Mahi's birthday celebration. Dhoni is loved for his simplicity and dedication to his work. The all-rounder is all set to celebrate his day with his loved ones.
Since the former Captain stays away from all the limelight!
But his fans and co-teammates are sending him beautiful wishes via social media platforms. Many big names have wished Dhoni a very blessed birthday and still waiting to see him back in the pitches with his sixes. A beautiful picture of Dhoni with his wife Sakshi is out! and going viral on Instagram, Facebook, Twitter.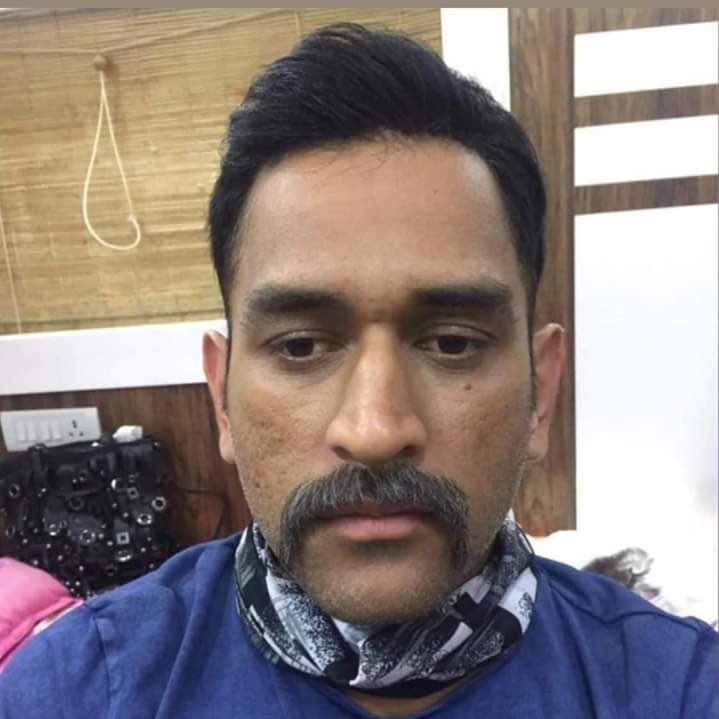 Check out his adorable picture in his latest mustache. He is presently living in his Ranchi house with his parents, wife, and daughter. The man is holding a birthday placard, which is full of wishes and blessings. His fans are celebrating his 40th birthday.
MS Dhoni, The only Indian player, who has the maximum captaincy caps in international cricket. M.S is the only skipper who has made 3 ICC titles. What he has done for the Indian team is commendable! He played 90 Tests, 98 T20's and 350 ODI's before he was retired from International cricket in 2020.
MS Dhoni is a star in the cricket world. His work as a captain is cherished by his competitors. The last-minute decision taken by MS in his game was the reason for their winning. We wish the Cricket Superstar- A very blessed birthday.
But the best part is - Dhoni will be leading the Chennai team once again. The yellow Army with their Captain is ready for the IPL 2021
MS Fans! What are you waiting for? Wish your Cricket hero on his official Instagram, Facebook, or Twitter account. MS name is embedded in the history of the Indian Cricket Team. MS Fans! Do not worry Your Mahi has retired from the international game, but you can watch his magic in this IPL.
Image Cr- India Today, Twitter