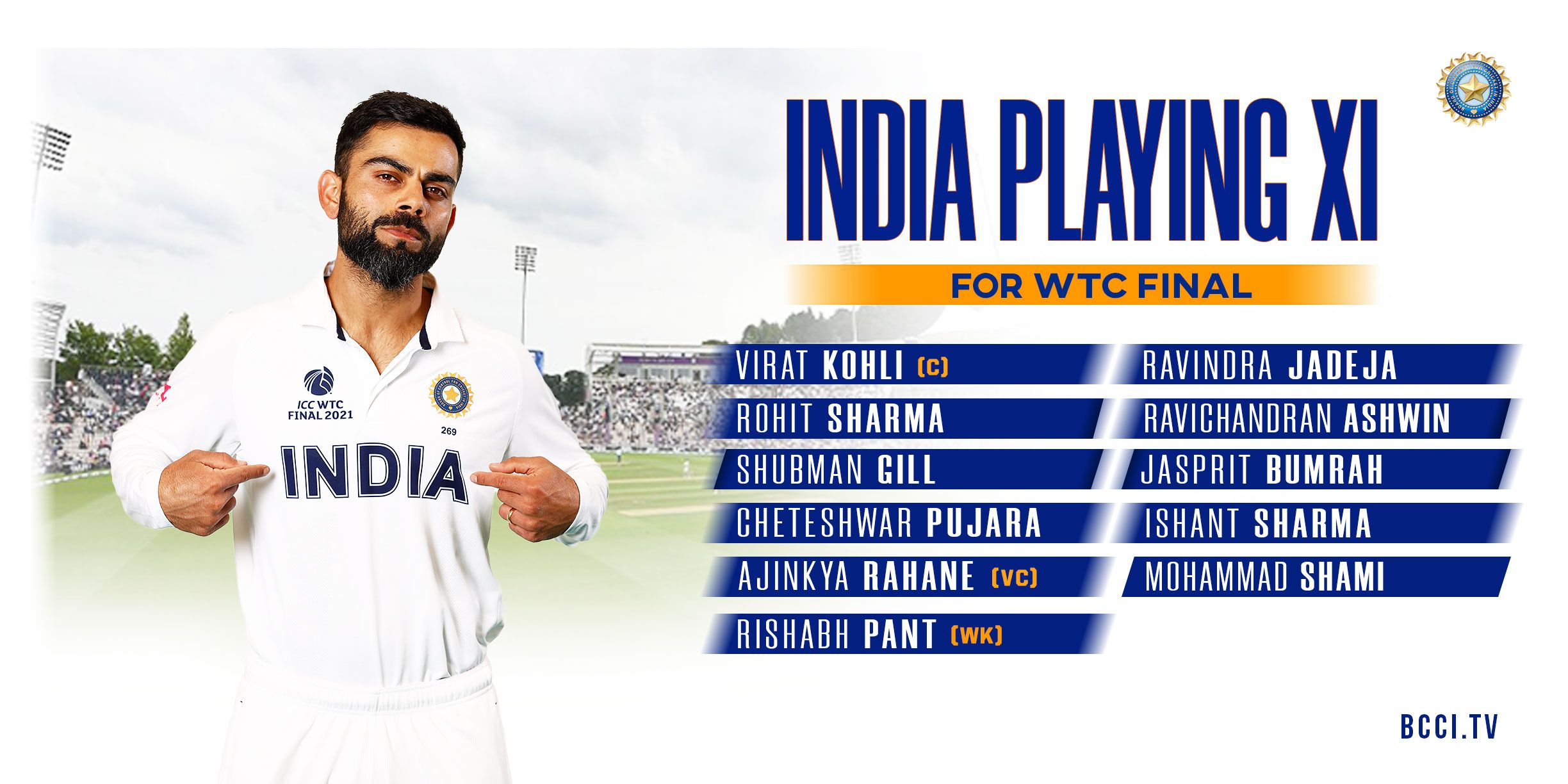 As per the latest report, India has gone with its five most talented bowlers, Jasprit Bumrah, Ishant Sharma, Mohammed Shami, and the three pacers. This news article will reveal the cricketer's name, who will showcase their game in the WTC Final against New Zealand. So get ready for some spicy cricket news.

India has recently announced their top playing XI for the World Test Championship (WTC) final, starting from Friday in Southampton.
Let's know India Playing XI's name! Shubham Gill, Rohit Sharma, Cheteshwar Pujara, Ajinkya Rahane, Virat Kohli, Rishabh Pant, R Ashwin, Ravindra Jadeja, Jsprit Bumrah, Mohammed Shami, and Ishant Sharma.
And, if we talk about a 15-member squad, then Mohammad Siraj, Wriddhiman Saha, and Hanuma Vihari, and Umesh Yadav are the members who did not get the place in the WTC final, Top XI.
India has decided to go with the Five bowlers. Ravindra Jadeja and Ravichandran Ashwin will be the spinners for the series, and the three-person pace attack will be made by Jasprit Bumrah, Ishant Sharma, and Mohammed Shami.
As per the recent updates about the Indian Cricket team, Shubman Gill and Rohit Sharma will open the innings, and then middle-order members will perform, Virat Kohli, Ajinkya Rahanem Rishabh Pant, and Cheteshwar Pujara.
Get ready for the WTC final, as it will start on Friday in Southampton at the Ages Bowl. The match will be going to begin at 2 pm IST.
Audience! Get ready to watch out for the most awaited cricket battle! Let's see who will win the ultimate series!
Image Cr- India.com